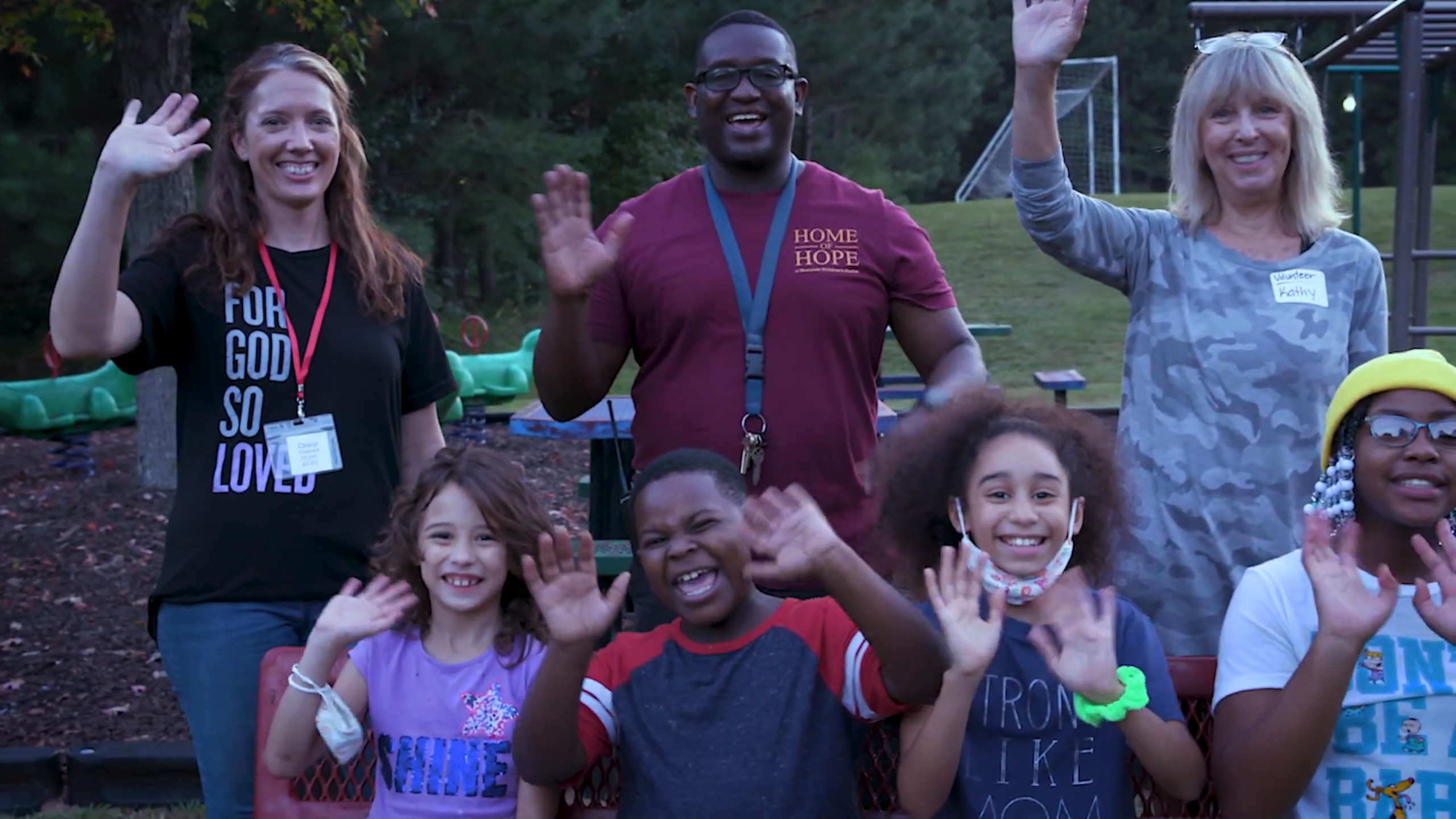 History
Our premier program provides guests with the necessary life skills to bring peace, success and sustainability for the rest of their lives.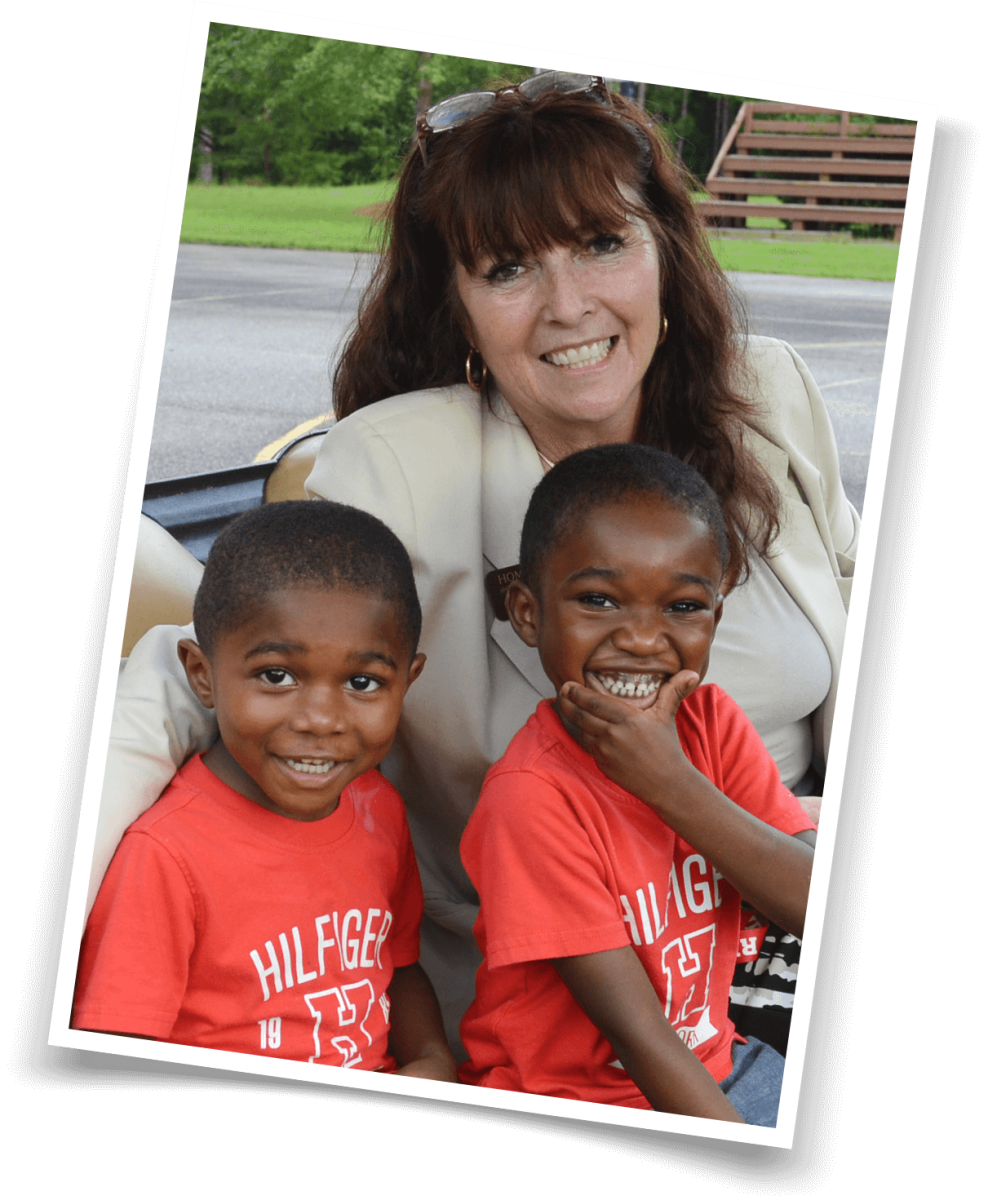 OUR MISSION:
We strengthen children, youth and families in crisis by providing a broad array of counseling and support services in a safe and nurturing environment.
OUR VISION:
Home of Hope's vision is to become a superior, self-sustaining, transitional living community for children and young adults who wish to achieve their full potential in a loving and nurturing environment. Our premier program empowers our clients with the necessary life skills to bring peace, success and sustainability to their lives, for the rest of their lives.
Our Timeline
1985
Three suburban moms – Barb Lewis, Joanne Culvern and Sherry Hague – rally together to raise $2.5 million for a shelter for abused children.
1987-1998
 Gwinnett Children's Shelter gains 501(c) status and opens its doors in Lawrenceville. Gwinnett Children's Shelter is a safe place for abused children to stay, providing beds for 12 children. More than 6,000 children were served from 1987-2002. The shelter embraced abused, abandoned or neglected children in Gwinnett whose stories range from sexual abuse by a relative to being knocked around so the demons could be released. Some of were runaways. Children were referred there by private and state agencies including the DFCS and the Department of Juvenile Justice. 
In addition to housing, the 24-hour shelter offered counseling sessions to residents and families, parenting class­es, homeschooling when necessary, life skills training, home follow-up counseling and runaway prevention and intervention. During this time, GCS began looking for a permanent home where services can be consolidated.
Sept. 2000
Grand opening of current location in Buford. The main hub of our campus, the D. Scott Hudgens building, spans 19,000 square feet and houses 26 beds as well as administrative and counseling offices. Scott Hudgens was very influential in making the first facility a reality. The county realized the need and gave the 25 acres in Buford for the site. Citizens from all over Gwinnett came together to make the home a reality. "Hope lives here" tagline introduced.
Nov. 2002
Grand opening of Bowen House (House 1). Bowen builders donated the construction of this eight-bed home. Gwinnett Children's Shelter now offers in-home counseling, parenting classes and an alternative to jail and foster care.
2003
Grand opening of Morgan House (House 2) and our campus grows from 25 acres to 40. Brand and Jennifer Morgan were instrumental over the years in getting the house built. As a board chair for 8 years, he helped implement the new vision on campus.
2014
Maureen Kornowa becomes executive director of Gwinnett Children's Shelter and begins to transition to a new model of serving children. State-contracted facility closed in May 2014 and new program begins. The new program started with five families at the Jean Kirby Bowmen Home (House 1).
2015
The first mom to graduate was Meschel Royster in August 2015.
2016
Renovations begin in the main building, thanks to a large grant from Robert W. Woodruff Foundation. Gwinnett Children's Shelter is officially renamed Home of Hope at Gwinnett Children's Shelter.
2017
Main building open and operating due to a generous grant from the Clyde and Sandra Strickland Foundation and Brand and Jennifer Morgan. That same year we became fully operational since the changeover that happened in 2014.
2018
"We have a beautiful 40-acre campus with sports fields, playgrounds and walking trails. We are unique in that we have the opportunity to step into the lives of each guest while they are with us. We give customized support, a listening ear and a loving environment. We like to say we take our guests from homelessness to hopeful and into a home of their own." Maureen Kornowa
2018-2019
Hendricks Automotive installed game rooms in all three buildings.
2021
Human Trafficking bill signed into law at Home of Hope.
2022
Home of Hope celebrates 35 years.